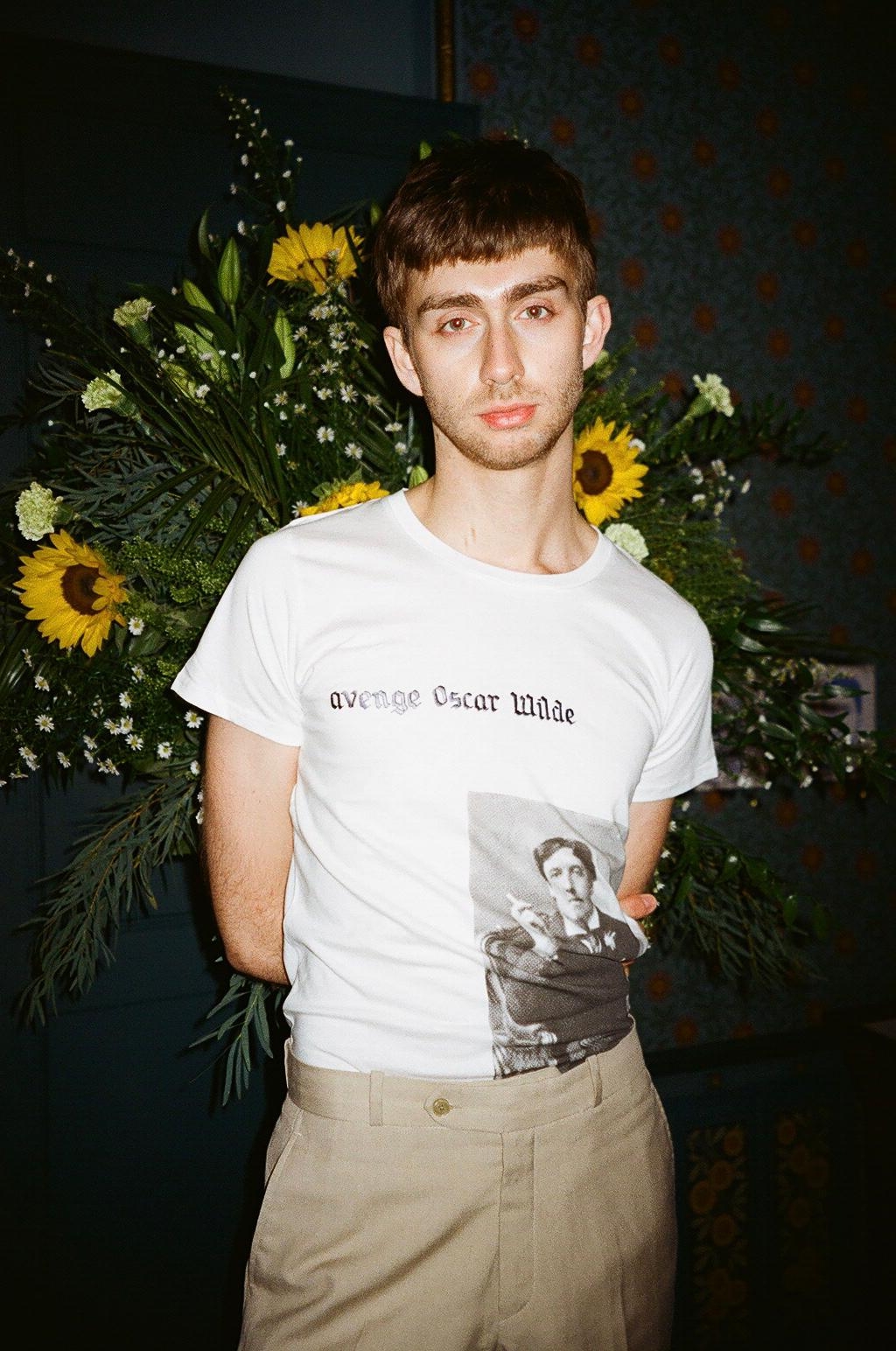 Avenge Oscar Wilde
To commemorate the life of Oscar Wilde, Amarcord Studios have produced a limited run of 20 t-shirts to celebrate the beloved poet and playwright, released on the anniversary of his death.
The phrase "avenge Oscar Wilde" became a mantra for the LGBT community worldwide in the 1970s before being popularised through the work of McDermott & McGough in the 1980s.
Displayed on a soft white fairtrade cotton t-shirt, the embroidered phrase is in muted blue thread on the right chest, with a black and white screen printed image displayed on the lower left.
Embroidery: by Jenny King

Screen Print: assisted by Zakee Shariff

Unisex style

Sizes available: XL, L, M, S.
Photo shoot location: Oscar Wilde Temple, Studio Voltaire, London